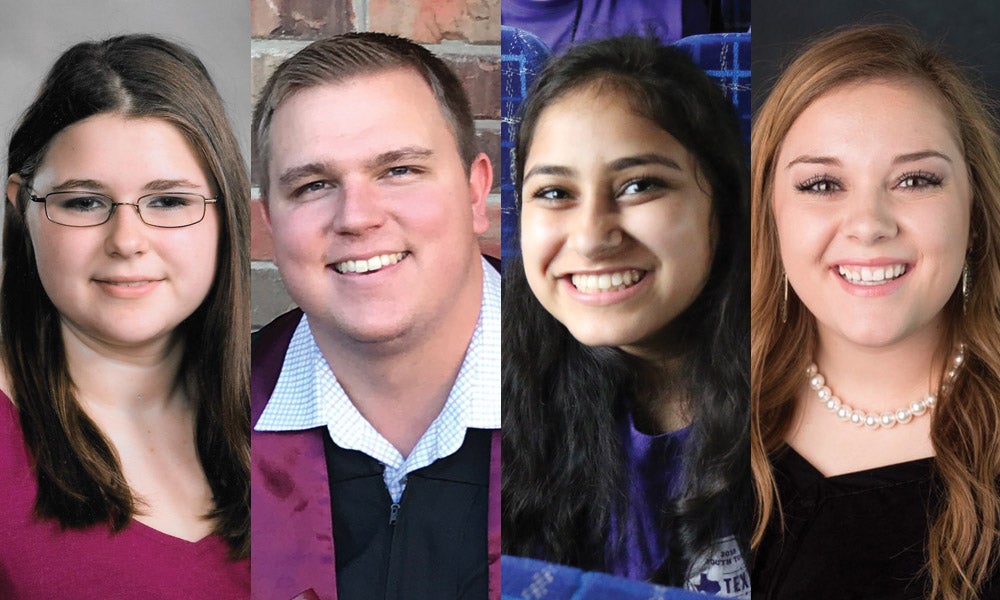 Sound Bites
"It is impossible to go to Washington, D.C., and stand among the beautiful architecture of our country's history and not feel a profound patriotism."
—Jordan Pyatt, Victoria EC, 2017
"I realized the importance of participating in our government that so many have fought and died to preserve and maintain."
—Avery Behrens, Fayette EC, 2013
"One of the biggest takeaways for me was looking at how big an impact co-ops have on our local communities and seeing how involved they are."
—Anjali Shashidhar, CoServ, 2018
"When you apply, you just think it is a trip, but once it's over, you realize how much more it is."
—Rori Phillips, Lamb County EC, 2018
Soaring to New Heights
It wasn't until 2004 that Texas Youth Tour participants first took to the air. Though that plane ride marked the end of extended bonding sessions aboard buses traversing the American countryside, it also meant the students would gain more time in Washington to soak up all the city's wonders.
And for some participants, like Stacey Kovar Kuskie, the flight represented a momentous personal experience: their first airplane ride.
"I was already anticipating a memorable trip once in D.C., but flying made it even more unforgettable," said Kovar Kuskie, a 2004 Fayette Electric Cooperative representative.
This year, participants will have even more to remember. Not only is the delegation the largest in the state's history, but the 170-plus students and chaperones will travel in their own, private charter plane—sparing fellow travelers the vibrant chorus of Texas' rural youths.
For Esther Dominguez, director for Texas' Youth Tour, the charter flight is just part of the evolution of this trip of a lifetime.
"We are on the road to bigger and better," she said.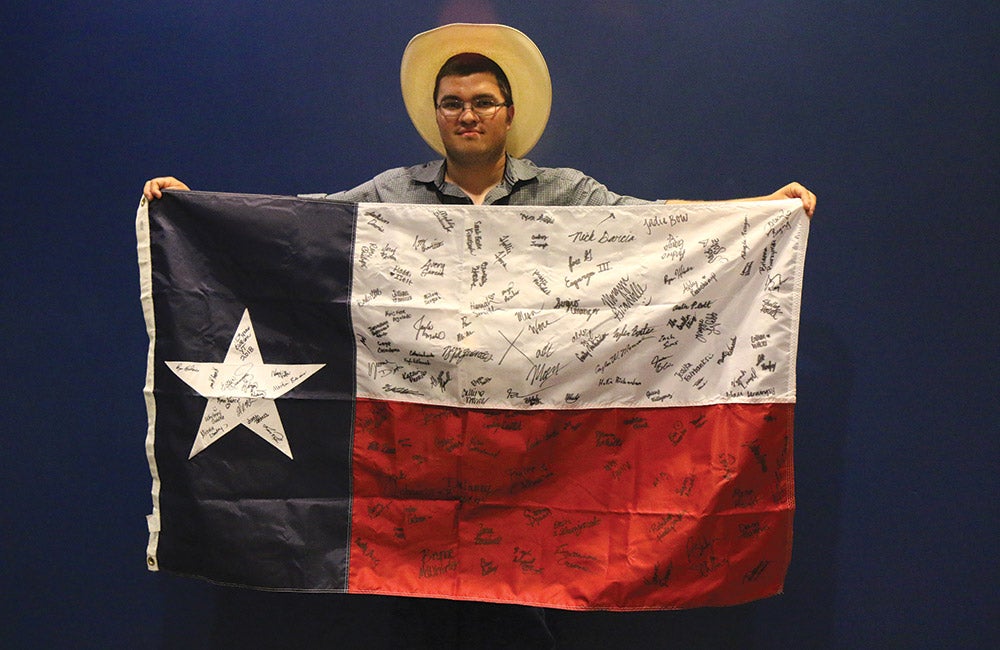 Lone Star Memento
Timothy Holub felt a twinge of anxiety as he left his home in La Salle, near the Gulf, to embark on the 10-day tour.
"On the first day of Youth Tour, I was very excited and a little nervous about the trip because I was gonna meet a lot of people I didn't know at all," said Holub, a 2018 alum from Victoria Electric Cooperative.
As it happened, he didn't have any trouble making friends. Sporting a cowboy hat affixed seemingly forever to his head and boasting a boisterous, crowd-piercing "yee-haw," Holub became the de facto mascot and head cheerleader of the Texas delegation. He even won the talent show with his singular rendition of Aerosmith's Dream On.
But that wasn't the high point of his Youth Tour experience.
While in Washington, D.C., Holub noticed a Texas flag being passed among his fellow participants. He asked chaperone Lari Samford, who brought the flag on the trip, if he could buy it.
"I had an idea for this flag that when we get back to Austin, everyone who attended the trip, including chaperones, would sign the flag, and I would hang it on the wall," Holub said.
Samford had only borrowed the flag from San Bernard Electric Cooperative, where she is member service communications specialist, and planned to return it. But after getting approval from the co-op office, she gifted the flag to Holub.
"I will never forget the excitement on his face while he asked everyone to sign his flag," she said.
Today, Holub proudly hangs that memento of all the friends he made on his bedroom wall. "I got to take home a little of everyone," he said.
Finding Common Ground
She identified as conservative. He described himself as left of center. In these divisive times, their political differences might have seemed like a recipe for enmity. But taken by the spirit of fellowship that permeates Youth Tour, Emily Heitschmidt and Adrian Nanez forged a bond grounded in those differences—not in spite of them.
Heitschmidt and Nanez come from the same corner of the Texas Panhandle, in Deaf Smith Electric Cooperative's territory, but their friendship began on the 2018 trip to Washington, D.C., where nearly every scene was infused with political significance that sparked earnest conversation.
"That's where my whole respect for his viewpoint started," Heitschmidt said of Nanez. "I think being able to discuss your views with somebody who differs but is just as open as you are is extremely important."
At the Newseum, they considered Supreme Court cases. They debated gun policy outside the White House. All the while, their respect for each other grew.
"He ended up becoming one of my closest friends on the whole trip," Heitschmidt said.
It was that chance to bridge the divide, to find common ground, that made Youth Tour so special, Nanez said. "There are people of different political beliefs, religious beliefs, but we all have one common thing, and that's that we love Texas and we love the United States."
For Heitschmidt, the experience was one of personal growth. "Whenever I heard of this trip before, I always thought it's just a fun week where you get to meet a lot of friends," she said. "But it's so much more than that. It's you shaping who you are as a person. It's becoming more open-minded, a better thinker, knowing what you want out of life."