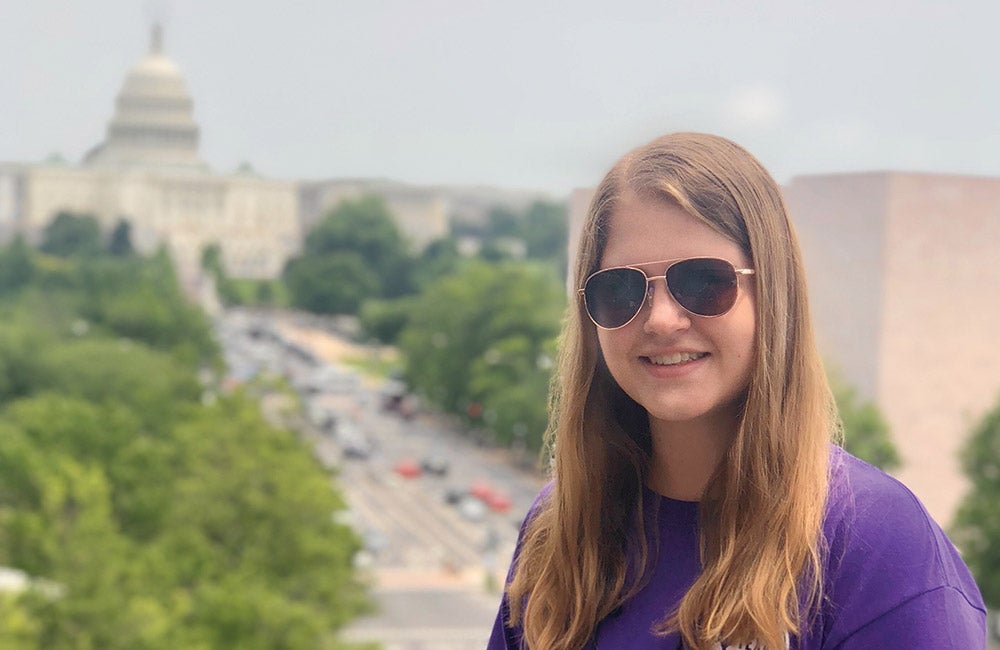 Huge State, Small World
Youth Tour alums stay connected across wide expanses
By Chris Burrows | June 1, 2019
It's said that Gov. Ann Richards once quipped, "I thought I knew Texas pretty well, but I had no notion of its size until I campaigned it."
The size of 173 Rhode Islands and with more people than all of Australia, Texas is vast.
But for two multigenerational Youth Tour families, it sometimes doesn't feel that way.
Curtis Franklin went on the trip in 1987 and today lives just down the road from a fellow alum, whom he still keeps in touch with. Curtis' daughter, Hannah, who went on the trip in 2018, met an alum by chance at her college's library; he introduced Hannah to a 2017 alum.
Danielle Granville still keeps up with a friend of 29 years whom she bonded with when she went on the trip in 1990 and who now lives a few towns away. Danielle's daughter, Morgyn, met up with Youth Tour alums from across Texas in College Station last summer after going on the trip, and Hannah Franklin was part of a similar Youth Tour meetup in San Marcos.
It seems Youth Tour alums can find kinship anywhere in the state. It makes Texas feel smaller.
"I knew that I'd make friends, but I wasn't really sure of what it would look like," Hannah said.
"I formed this little friend group. We immediately became extremely close. ... What are the odds ofall of us meeting? We're living in all different parts of Texas."
It's those connections, formed in tight-knit groups from among the more than 4,300 alums of Texas' Youth Tour and galvanized by its electricity, that encouraged Hannah and Morgyn to follow in their parents' footsteps and apply for the trip.
"My mom talked about, of course, making her friends that she still talks to, and I was like, 'That's not really going to happen,' " said Morgyn, who lives in Fredericksburg and was sponsored by Central Texas Electric Cooperative. "It was way beyond. There's even people from other states in the U.S. that I still talk to. ... Getting to meet everybody and spend 10 days with them in D.C. was beyond what I ever imagined."
And while their experiences changed with the times—the dayslong bus trip from Austin to Washington, D.C., since shunned for air travel, was a highlight for Danielle—the Granvilles point to the friends that they made as the capstone of the experience.
"We played games and sang songs and slept, and I remember sleeping anywhere you could find a space [on the bus]," Danielle said. "That's really where we bonded. ... It's a life-changing lifetime experience."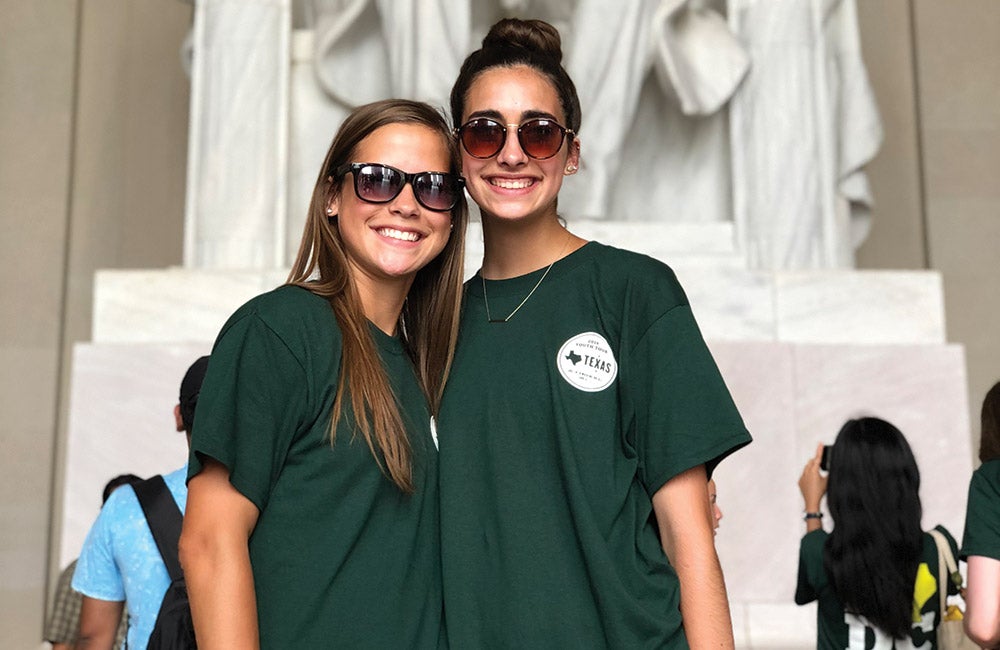 Hannah—who hails from Lubbock, was sponsored by South Plains EC and now is studying journalism at West Texas A&M University—compared notes with her father after her trip.
"I think one of the biggest differences was, nowadays, everyone has a phone, so they're taking a bazillion pictures all the time," Curtis said. "I looked back at some of the pictures we shared with each other back in the '80s, and it was like, 'Well, that one's kind of blurry—why did someone send that to me?' "
Curtis got to visit Ford's Theatre and see Congress in session; Hannah toured the Museum of the Bible and the Newseum—newer attractions. But, again, it was the people that made the trip.
"What a blessing the Youth Tour was, not only for giving us this amazing experience to see Washington and getting to see all these national sites but also to walk away with lifetime friends," Hannah said. "The people made it 10 times greater."
After Morgyn returned from Youth Tour, she didn't compare notes with her mom, Danielle said. Instead, there was a quiet understanding between them.
"You know, it did have a little bit of that mom filter to it," Danielle said. "And then she came back and was like, 'Thank you so much for pushing me to go.' "
Curtis and Danielle both still have stacks of letters from their Youth Tour pals. Hannah and Morgyn have group chats and selfies to treasure. Each has connections statewide.
"There's definitely legacy that has been established," Curtis said. "It just shows the ongoing support that the Youth Tour has provided for many families, and, in turn, the blessing that it's provided. It challenges and develops."