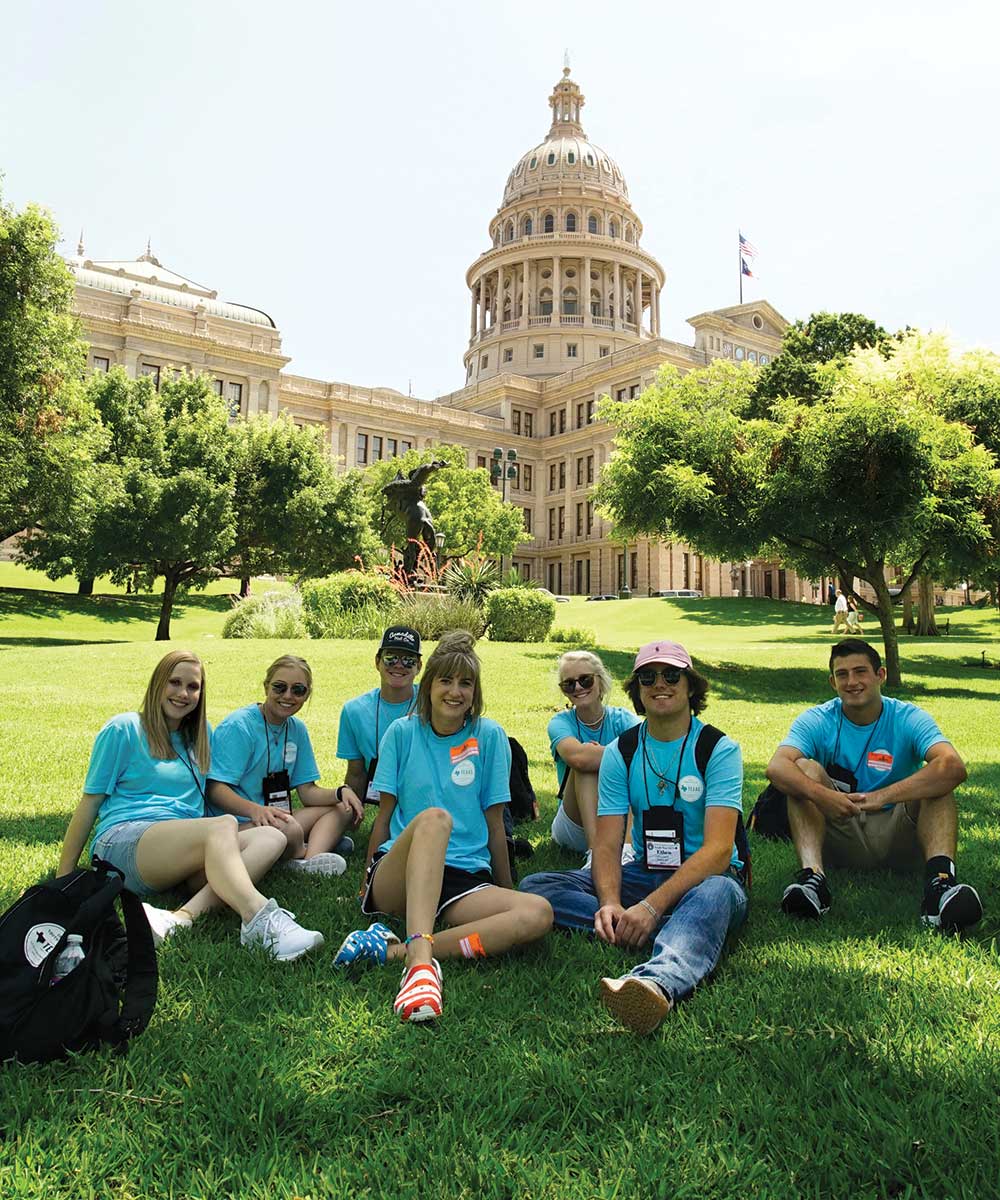 For many teens, Youth Tour might seem like a daunting adventure. You join up with more than 100 other high school students—most or all of whom you've never met—to travel to a faraway city for a week of nonstop activity. As the trip approaches, worries can start to bubble to the surface: "How am I going to make friends?" you may ask yourself. "Is this really going to be as much fun as everyone keeps telling me?"
And you wouldn't be the first to feel that way. But talk to anyone who has taken the plunge, and they'll tell you those feelings fade on the very first day, deep in the heart of Texas.
"Going into this trip, I was nervous like everyone else," says Brooke Walser, sponsored by North Plains Electric Cooperative on the 2019 trip. "The idea of not knowing anyone is a little intimidating. Though once we landed in Austin and got checked into the hotel, I instantly became friends with my roommates."
While the heart of Youth Tour is in Washington, D.C., the excitement really begins in Austin. Friendships form effortlessly, and in those first two days, participants and chaperones get to know one another even better at a welcome dinner and as they walk through the Texas State Cemetery, tour the state Capitol, have a picnic lunch on the Capitol grounds and visit the Bullock Texas State History Museum.
It's a training session for the whirlwind week that follows, when Texas' Youth Tour delegation takes in the sights of the nation's capital.
While in D.C., participants continue forming lasting bonds as they visit national monuments and historic sites, tour Smithsonian museums, go on a Potomac River cruise, and meet their congressional representatives.
After six inspiring days, they return to Austin —exhausted, elated and sad to see the trip come to an end. But before they say their final goodbyes, they get one last hurrah at the farewell celebration dinner, talent show and dance. Surrounded by family and newfound friends, participants reminisce about the week that just was, its heartwarming highlights and life-altering lessons that they'll carry with them for years to come.