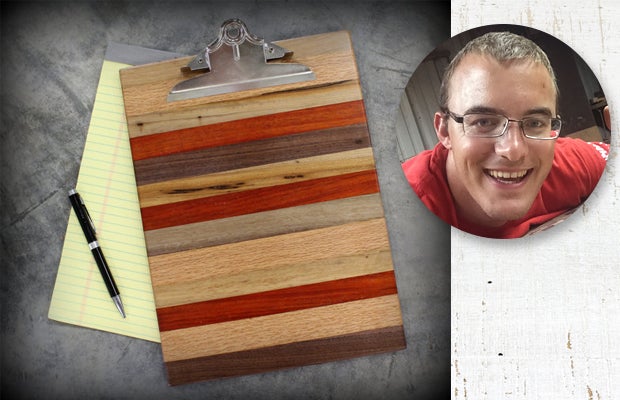 Alumnus Starts Woodworking Business
By Suzanne Featherston | June 1, 2017
Except for his trip to Washington, D.C., on Youth Tour, Ryan Drapela hasn't traveled far from his family's horse farm near El Campo, but his woodworking business has sent his name all over the world.
Drapela, 21, started his own business, Drapela Woodworks, in high school after taking a woodshop class. After one of his projects won local then statewide competitions, requests for his handiwork started rolling in. Texas Electric Cooperatives ordered cutting boards to auction off for a scholarship fund.
Several years later, Drapela Woodworks has delivered handcrafted products to every U.S. state and six countries.
Youth Tour "opened your eyes," says the young entrepreneur.
"I'm a little bitty minnow in a huge lake. It makes you get after it a bit more. I want to be smarter and better."
Drapela, sponsored on Youth Tour by Wharton County Electric Cooperative in 2014, is now at Texas A&M University with a full-ride scholarship to study agribusiness and rural entrepreneurship.
See his handiwork at etsy.com/shop/drapelawoodworks.