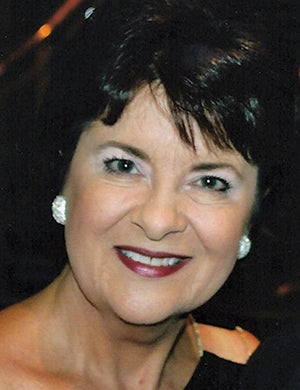 Tour Widens World for Teen on First Trip
Ethel (Mabry) Ellison | Lighthouse EC, 1965
By Sheryl Smith-Rodgers | June 1, 2015
Ethel (Mabry) Ellison, 66, and her husband, John, love to travel. So much, in fact, that they have sponsored church mission trips with teenagers to destinations such as Alaska, the Bahamas and Washington, D.C.
"I've always wanted to do for others what the Youth Tour did for me," says the Austin resident. "Back then, my family could never have afforded to send me on a trip like that. I'm still so appreciative of the experiences that I had and what Lighthouse [Electric] Cooperative invested in me. The trip widened the world for a little girl from Petersburg—me."
Ellison, then Ethel Mabry, attended Youth Tour the first year that Texas participated in the program. She went on to graduate from college, marry, work and raise two daughters.
"During our tour, I remember seeing President Johnson up close as he walked by us while we were on the grounds of the Capitol,"she says. "And I remember laying a wreath on President Kennedy's grave in the Arlington National Cemetery. That night, I called home collect on our party line to tell my parents we were going to be on the national news so be sure and watch TV. They did!"
Teenage Ellison also learned about cultural differences and regional attitudes on the trip. Until the early 2000s, Texas Youth Tour students traveled by bus across several states.
"On our way home through the Deep South, we stopped at a café," she tells. "After we'd all sat down at tables, Ken [Loyd], our trip leader, told us that the café wouldn't serve us unless a black student in our group went to the back of the restaurant to eat.
That was my first time to experience prejudice. Without any discussion, all 66 of us stood up, got back on our two buses, and left. I was stunned by what happened and didn't fully understand it. But I was also so proud of what we did as a group."
Years later, Ellison still treasures her Youth Tour memories. "That trip in 1965 was one of the absolute highlights of my life!" she says. "The bottom line for me is that traveling is not a luxury but rather an educational experience that gives us an opportunity to understand peoples and cultures different from our own. My Youth Tour was life-changing, and I am most grateful to have had the experience. I will always support rural electric cooperatives."